Oops, an error occured while loading data from the server. (9/2/2021)
We are investigating this error. This error is likely to happen if you have more than 10 cities added. Please change your cities to below 5 and wait for a few hours. Thanks!
Images not loading for some posts & blurry thumbnail image (Update 1/24/2021)
We have released a fix. Please update the app to the latest version. Thanks!
Why was my listing flagged and removed?
Flagging is controlled by cragislist and we unfortunately can not help you on this issue as a 3rd party app developer. Please take a look at "scams, spam, flagging" -> "My post was flagged off incorrectly" section on https://sfbay.craigslist.org/contact.
Why am I being charged for posting?
Why can't I see my posts under my account?
Please update your app to the latest, adjust filters and contact us if there is still an issue.
Error "Oops, an error occured while loading data from the server."
Make sure you don't select too many cities. Also, you may post to one category and in one city, no more than once every 48 hours. The error may recover in a few minutes or a few hours.
Report scams and fraud
How to add images in email?
Long press the email body and find the "Insert Photo or Video" option in the context menu on the second page. See here.
How to add more cities?
On the main page, you can click on the city to add more cities.
Why does "Posted Today" filter hide today's posts?
The search results are sorted based on updated date. The posts hidden by "Posted Today" are actually posted yesterday or earlier but updated today.
Why can I only search maximum 200 miles from a zipcode?
The restriction is enforced by the craigslist website. Beyond that, there will be search errors.
How to login by the One-time Login Link from your email? (To be supported)
Go to your email and find the email with subject "craigslist: One-time Login Link - CONTAINS A PRIVATE LINK! DO NOT FORWARD!"
Long press (tap on it but don't release) on the link inside the email. (See the example below)
Release after the system dialog pops up. (See the example below)
Click on the "Copy" option of the system dialog.
Come back to the app and paste the link
Example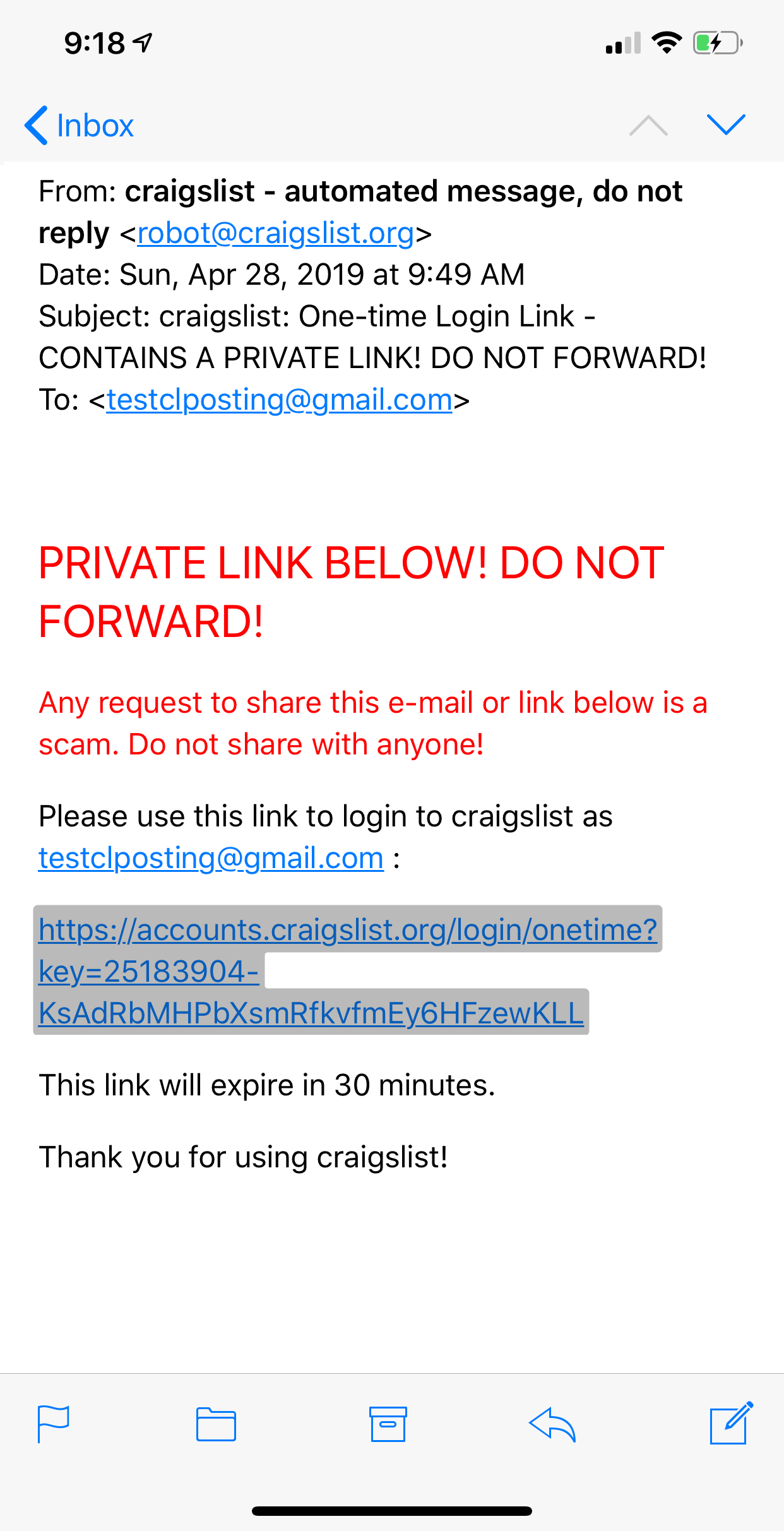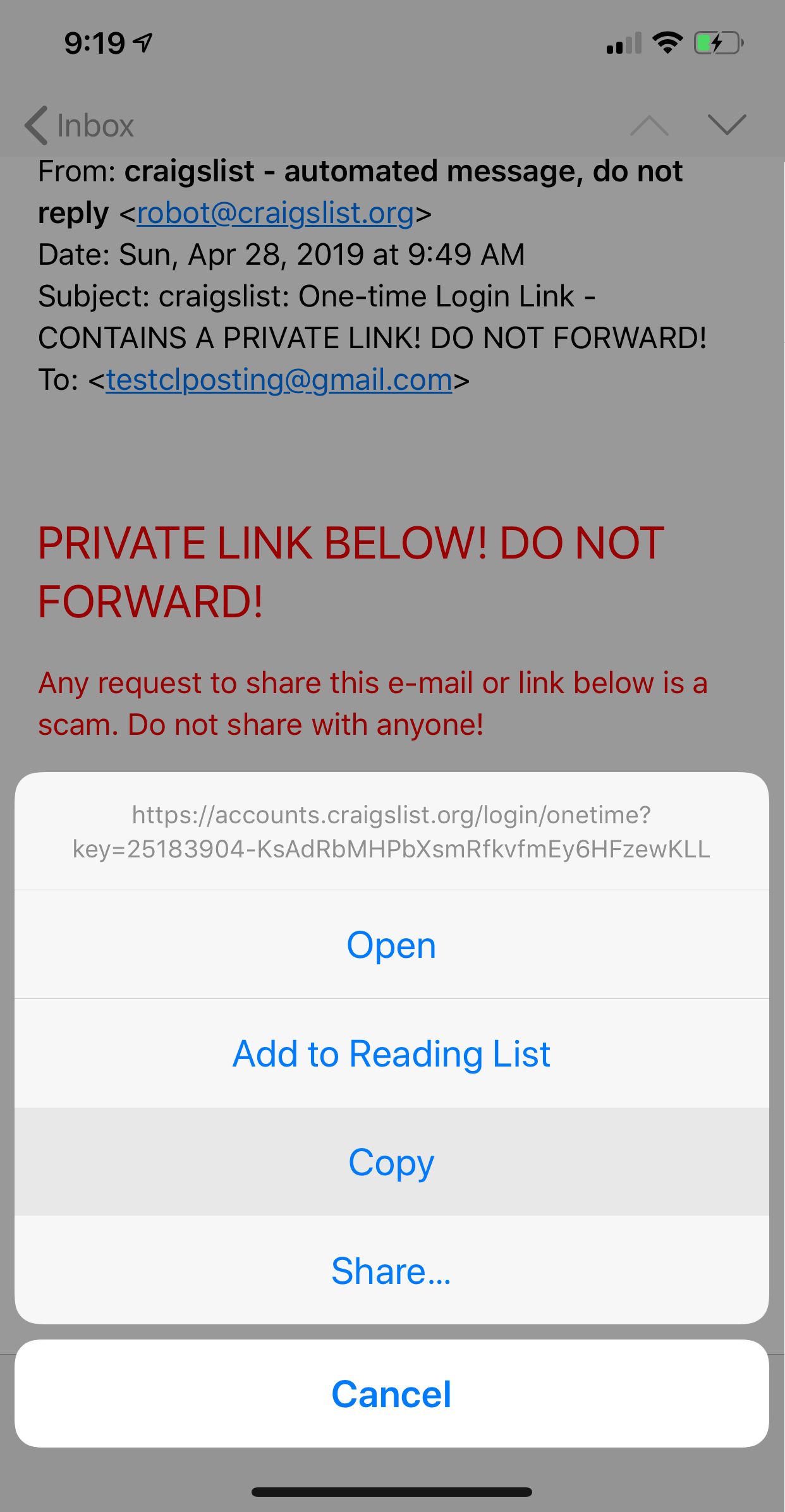 Other issues
Contact us if you cannot find related issue on craigslist's website. Thanks!